---
Fall in New England, where do we begin? The pumpkins, cornstalks, and hayrides, the golden hues of sunlight breaking through the trees setting the leaves ablaze in the colors that make this season so beautiful. This season rolls in and wakes up your senses. The cool breeze, the crunch of leaves underfoot, the taste of warm cider. It's a time of year that begs, practically demands, that you take notice to be a part of it. So what better season to host an event and invite your closest family and friends to share in great food, spirits, and scenery?
From a styling perspective, we wanted to achieve a traditional palette but with a twist, which is where fun and funky prints can bring new life and layers to this look. Never be afraid to be bold in your fabric choices and to layer solids and prints!
---
---
---
---
---
---
Mixing the classical elements with the pops of the nontraditional patterns brings this story to life. It's filled with beautiful colors giving an overall feeling of warmth, fun, and creativity. And with scenery like this, your story will capture the perfect fall day.
---
---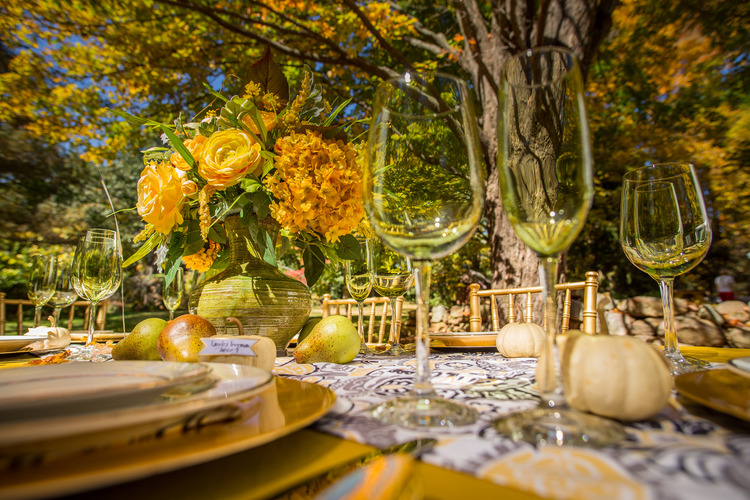 ---
Styling and Concept by Parsimony Inspired
Photography by Springfield Satellite Photo and Design
Rentals by Jerome's Party Plus